The Mayor
Cllr Greg Rattey
Mayor of Sawbridgeworth
2022-2023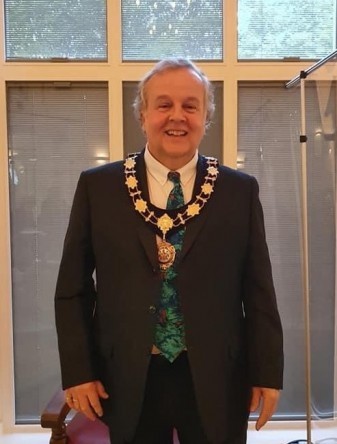 If you would like the Mayor to attend an event that you are hosting then please let us know by contacting Laura Carter either in writing to:
Sawbridgeworth Town Council
Sayesbury Manor
Bell Street
Sawbridgeworth
Herts
CM21 9AN
or email: laura.carter@sawbridgeworth-tc.gov.uk

The Mayor's chosen charities for the year are Isabel Hospice and the Mind



The election of the Mayor took place at the Annual Meeting of the Town Council on Monday 23 May 2022.
The Deputy Mayor for the year is Cllr Ruth Buckmaster.
Latest news
Passenger Notice There will be NO SAWBOBUS SERVICE on Bank Holiday Monday - 19th September 2022 due to the funeral of Her Majesty Queen Elizabeth II.…...
Upcoming Events